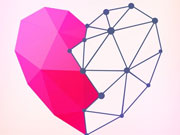 Star Art
---
Description :
There are more than 60 3D geometric puzzles in the game Star Art, which are very fresh and beautiful. Players rotate the puzzles by sliding until they see the complete picture, which is a great test of players'spatial imagination's ability. Simple pictures bring you a different sense of freshness. Have fun! As a professional restorer, you need to reassemble these fragments into complete items. It is worth noting that this is not a simple two-dimensional picture, but a simulation of the real three-dimensional world! Art has not only the power to inspire, but it can also be incredibly relaxing.
Keywords :
Truck, Rabbit, Puzzle, Kids, Jigsaw, Fruit, Food, Chicken, Car, Brain, Boy, Baby
Control :
Mouse click or tap to play.
Author :
yiv.com
---
Comments
Please login or register to post a comment